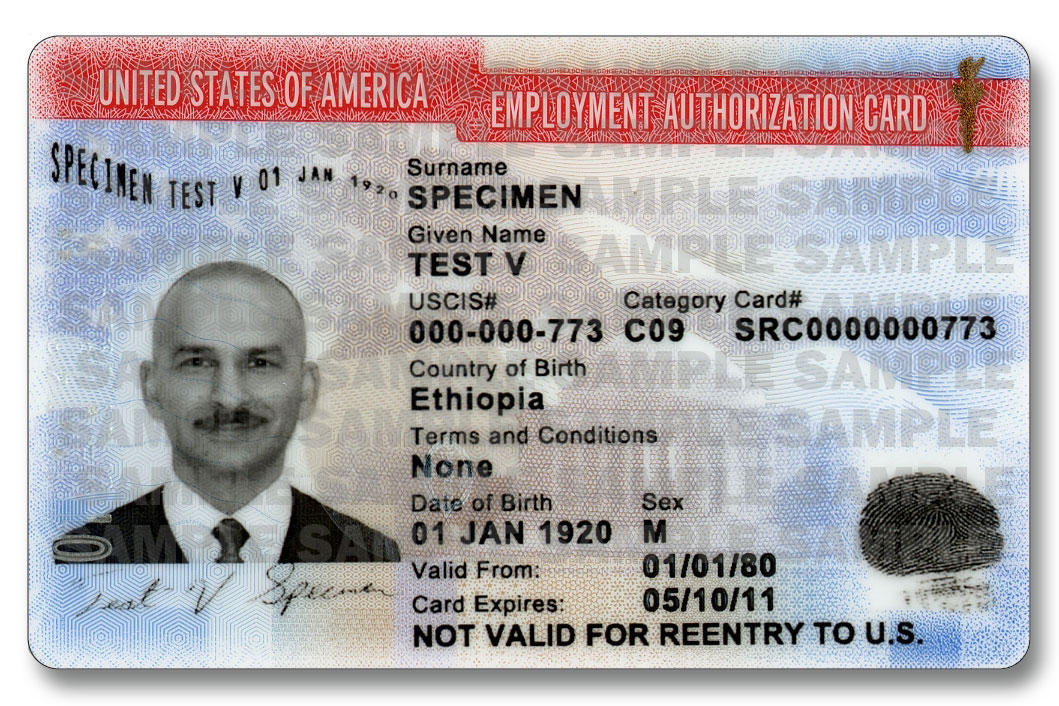 How Does the Asylum Backlog Affect Your Employment Authorization Document?
Generally, if you are not a U.S. citizen or permanent resident, you must obtain an employment authorization document ("EAD") to work in the United States. To request an EAD, you must file an application with the United States Citizenship and Immigration Services ("USCIS").  As an asylum applicant, you must wait 150 days following the filing of your asylum application before you are eligible to apply for your initial EAD. You will usually receive a decision within 90 days of filing your EAD.
Due to a backlog in asylum cases, most affirmative asylum applications are currently taking more than 150 days to process. As a result of that delay, many asylum applicants become eligible to file for an EAD.
Obtaining an EAD is a necessity for most asylum applicants because 1) most asylum applicants need to work to survive; and 2) the EAD enables the applicant to get a social security card and I.D./Driver's License. It is therefore very important to understand what counts towards the 150 days that would make you eligible to file for your initial EAD:
Any delay in processing the asylum application caused by the applicant will not be counted as part of the 150 days and could even result in becoming ineligible for an EAD. This includes moving to another state, requesting to reschedule an interview, failing to attend appointments at the local USCIS office for either follow up or for fingerprinting.
It is also important to understand that your EAD is valid for only one year. You must timely apply for a renewal EAD to ensure that you receive your renewal prior to the expiration of your original one. Obtaining your renewal EAD is equally important as obtaining your initial EAD for the following reasons:
Your employer may not allow you to continue to work unless you produce a renewal EAD; and
The validity of your I.D. or Driver's License is tied to the validity of your EAD so a delay in obtaining your renewal EAD will leave you with an expired I.D. or drivers' license.
Keep in mind that you cannot file for a renewal EAD more than 120 days before your original EAD expires.
The asylum process is complex and time sensitive. This includes applying for your initial and Renewal EAD. The experienced Chicago immigration attorneys at The Law Offices of Azita M. Mojarad, P.C. will help you successfully navigate the EAD process and any other issues that may arise throughout your asylum process. Contact us for more information and help with your situation.