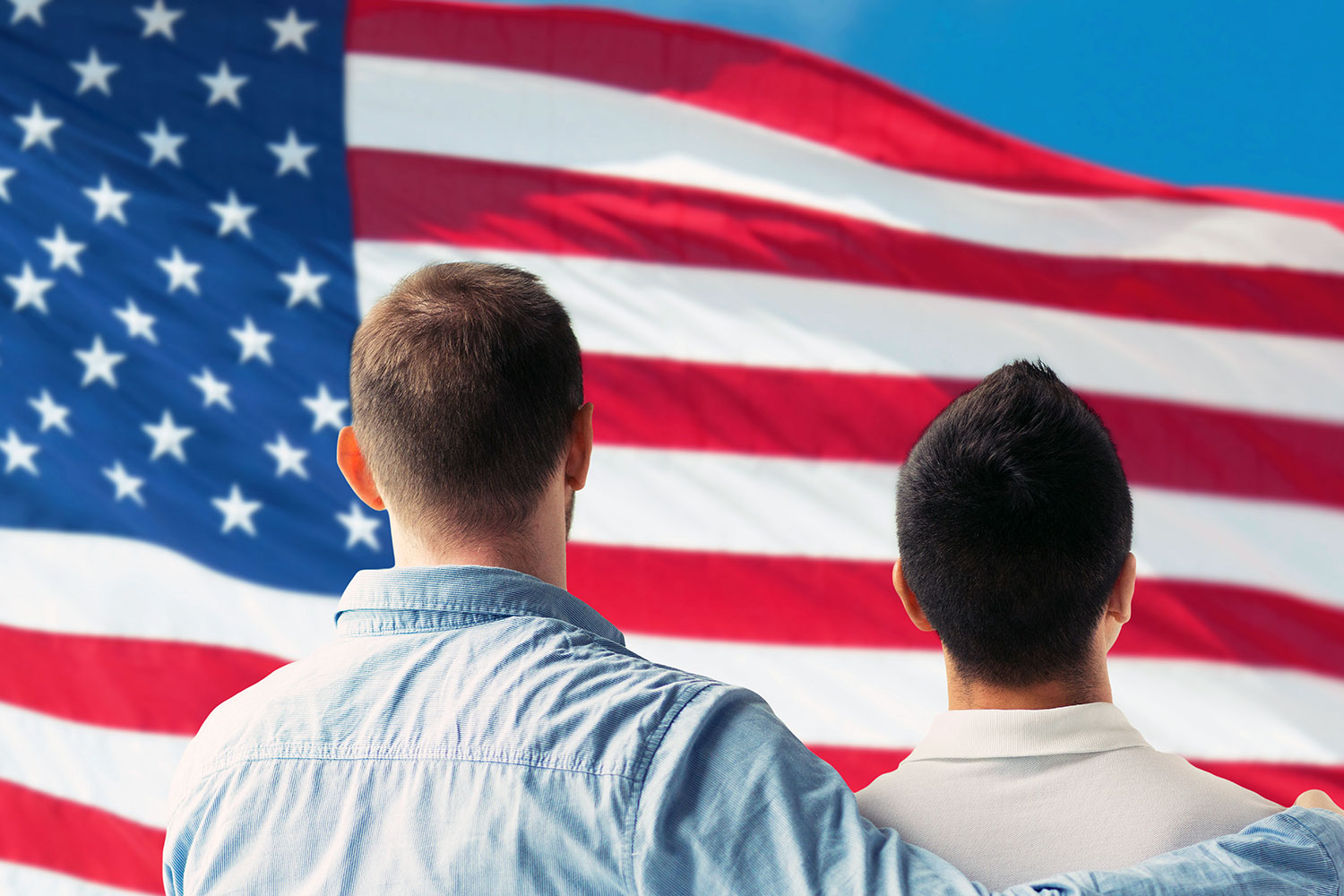 Immigration Benefits for Same-Sex Couples
The Defense of Marriage Act (DOMA), enacted in 1996, was a federal law that defined marriage for federal purposes as the union of one man and one woman. The passage of DOMA did not prevent individual states from recognizing same –sex marriage, but at the time, prevented same-sex married couples from being recognized as "spouses" for purposes of federal laws. This resulted in same-sex couples being barred from receiving federal marriage benefits.
In 2013, the Supreme Court voided key portions of DOMA, resulting in major changes to tax, inheritance, health, Social Security, and immigration laws and policies for same-sex couples.
Specifically, the Supreme Court dramatically expanded legal immigration for many same-sex couples in the following manner:
U.S. citizens can petition for their same-sex partners to obtain a fiancé visa to come to the U.S. to get married within 90 days.
U.S. citizens and legal permanent residents can sponsor their same-sex spouses for green cards.
Same-sex spouses can be included as derivatives in their partners' family and employment-based green card applications.
Same-sex spouses may join their spouses in the U.S. in all available nonimmigrant visas This means that student visa holders may petition for their same-sex spouses to join them while they attend school in the U.S.
In is important to note that same-sex couples are not required to take any additional steps to complete the immigration process, and their applications are treated by the immigration officials the same as applications submitted by other couples. However, many same-sex couples may experience some differences in collecting and providing evidence of their relationship, particularly if their relationship had not been public in the past. Same-sex couples should consult with an experienced immigration attorney to discuss the most favorable way to complete and submit their documents for processing.
If you have a same-sex partner and are interested in finding out about your immigration benefits or your partner's immigration benefits, contact the Law Offices of Azita M. Mojarad, P.C. We will be happy to evaluate your situation and present you with your best available options. For further information or to schedule a consultation contact us at (312) 641-0771.