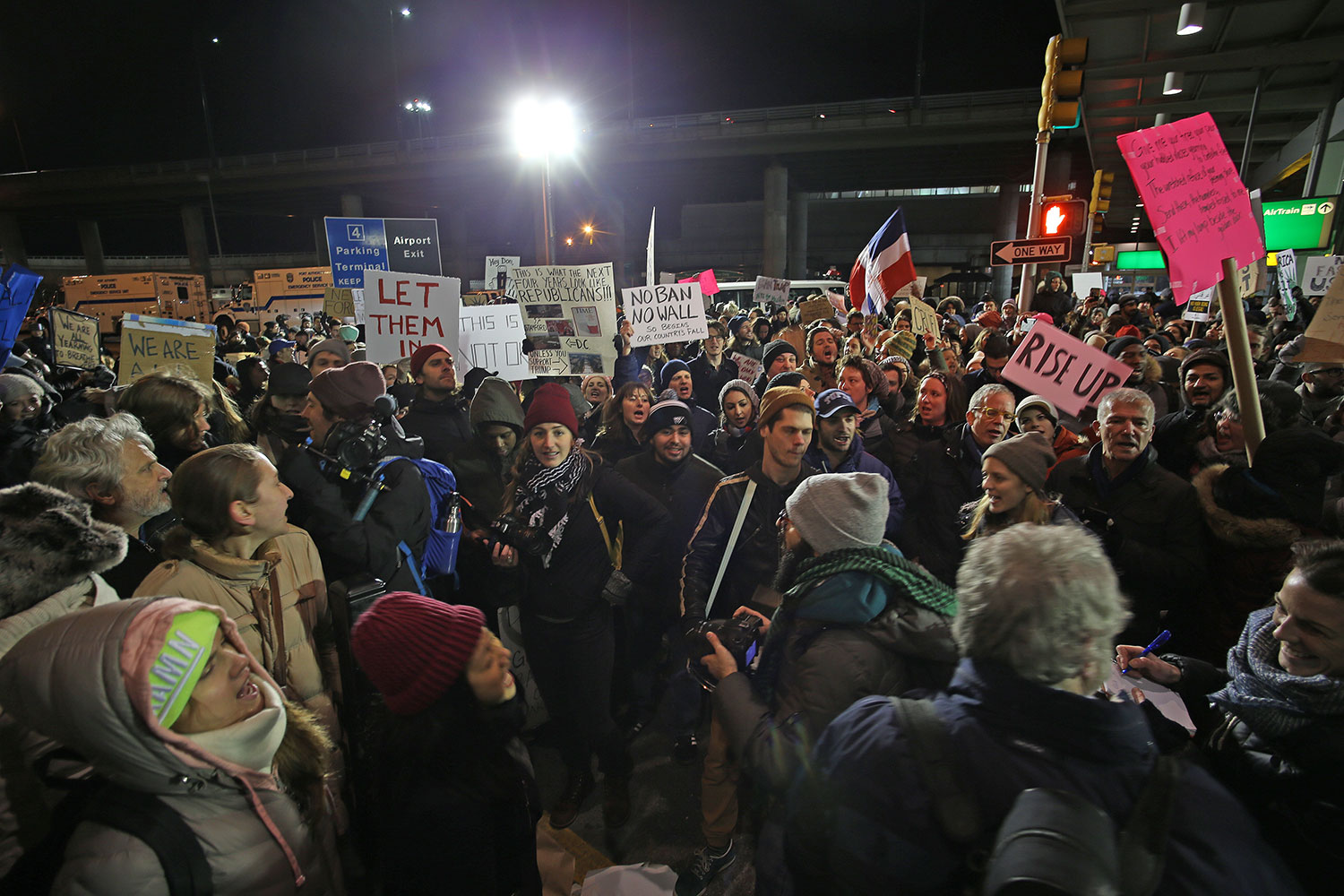 Our Attorneys Are Committed to Defending and Protecting Immigrants' Rights
Natalie Tepeli joined the Law Offices of Azita M. Mojarad, P.C. in 2016. During her time at this firm she has worked on an array of immigration matters, including those related to defending immigrants' rights, and providing them with options to obtain legal immigration status.
Natalie believes that immigration is an area of the law where one is constantly reminded of how the justice system impacts people in a very personal way. She is committed to bringing all her passion, compassion, and intellect to continue to find legal solutions to protect immigrants' rights and assist them with their immigration status.
To that end, on January 28, 2017, Natalie volunteered to assist incoming passengers at O'Hare Airport who were at risk of being affected by President Trump's Executive Order. Said Executive Order had gone into effect a day earlier and suspended the entry of immigrants from seven Muslim-majority countries for 90 days and stopped all refugees from entering the country for 120 days. The following is an article outlining Natalie's efforts on that day.
The attorneys at the Law Offices of Azita M. Mojarad, P.C. are committed to defend and protect immigrants' rights, and provide them with solutions to obtain legal immigration status. Feel free to contact us with any questions or concerns.

The Frankfort Station
Kirsten Onsgard, Editor
3:15 pm CST February 6, 2017
The fearful calls to attorney Natalie Tepeli are more frequent now. The Frankfort native and 2008 Lincoln-Way East High School graduate offers what she knows to her clients, most of whom are emigrating or seeking asylum from Middle Eastern countries. Cases are delayed: background checks have increased: everything is more scrutinized.
After President Donald Trump's executive order on immigration and refugees was implemented, Tepeli was among thousands of attorneys who offered pro bono legal work to incoming nationals at airports across the country through the International Refugee Assistance Project. The executive order bars residents from seven Middle Eastern countries from entering the U.S. for 90 days and halts the refugee program for 120 days. It has since been challenged and paused by a federal judge.
For Tepeli. who now lives in Chicago, it is an issue that hits home.
Her father is an Armenian immigrant who came to the United States from Turkey, and her mother's family is from Ukraine.
While studying at Loyola University, Tepeli volunteered at immigration organizations, later clerking at an immigration firm during law school.
Offering her expertise at O'Hare International Airport Jan. 28, the day after the ban was enacted, was a matter of duty.
"As an immigration attorney, I have a responsibility to help people, to serve justice," she said. "All of these people are arriving and they're afraid. They didn't know what was going to happen to them."
"I felt a responsibility to go there, to help them."
There, attorneys set up a triage, she said, meeting with people awaiting family members who arrived from one of the seven countries. She watched as an Iranian teenager broke down waiting for his parents.
A Syrian woman was sent back. Later that day, protests erupted at O'Hare and elsewhere across the country.
"You're preventing reunification of families," she said. "It's heartbreaking."
The order – aimed at protecting the country "from terrorist attacks by foreign nationals admitted to the United States," according to the executive order – sparked lawsuits and condemnation from Democratic and some Republican lawmakers, including Rep. Bobby Rush, who represents the state's 1st Congressional district, who likened it to the "infantile acts of a street bully" in a statement.
The order also caused confusion for foreigners and green card holders. It would later be deemed that as lawful permanent residents, green card holders would be admitted on a case-by-case basis following a secondary inspection upon arrival.
At the airport, immigrants do not have a right to counsel by a lawyer but can speak with family members over the phone as they are detained by Customs and Border Patrol.
Tepeli's job was to help family members relay information to their detained relative behind closed doors. She cautioned legal residents about a form, known as an I-407, which would forfeit their green cards, and urged them to request a notice to appear before an immigration judge. She informed those without a green card of their two options: asking for a grant of parole or seeking asylum.
"A lot of these people are fleeing persecution in volatile countries," she said.
Though some attorneys have returned to O'Hare daily. Her clients at the Law Offices of Azita M. Mojarad, P.C. in Chicago have similar fears. And the calls keep coming.
"I'm seeing every day, people calling terrified about their family members, about what's going to happen with their case," she said. "I do think what's going on is unjust. It's unconstitutional. It's horrific, really,"
Photo: Thousands of people filled the nation's international airports in January to protest the Trump administration's Executive Order. This photo shows protests at New York City's JFK Airport. Credit: a katz / Shutterstock.com