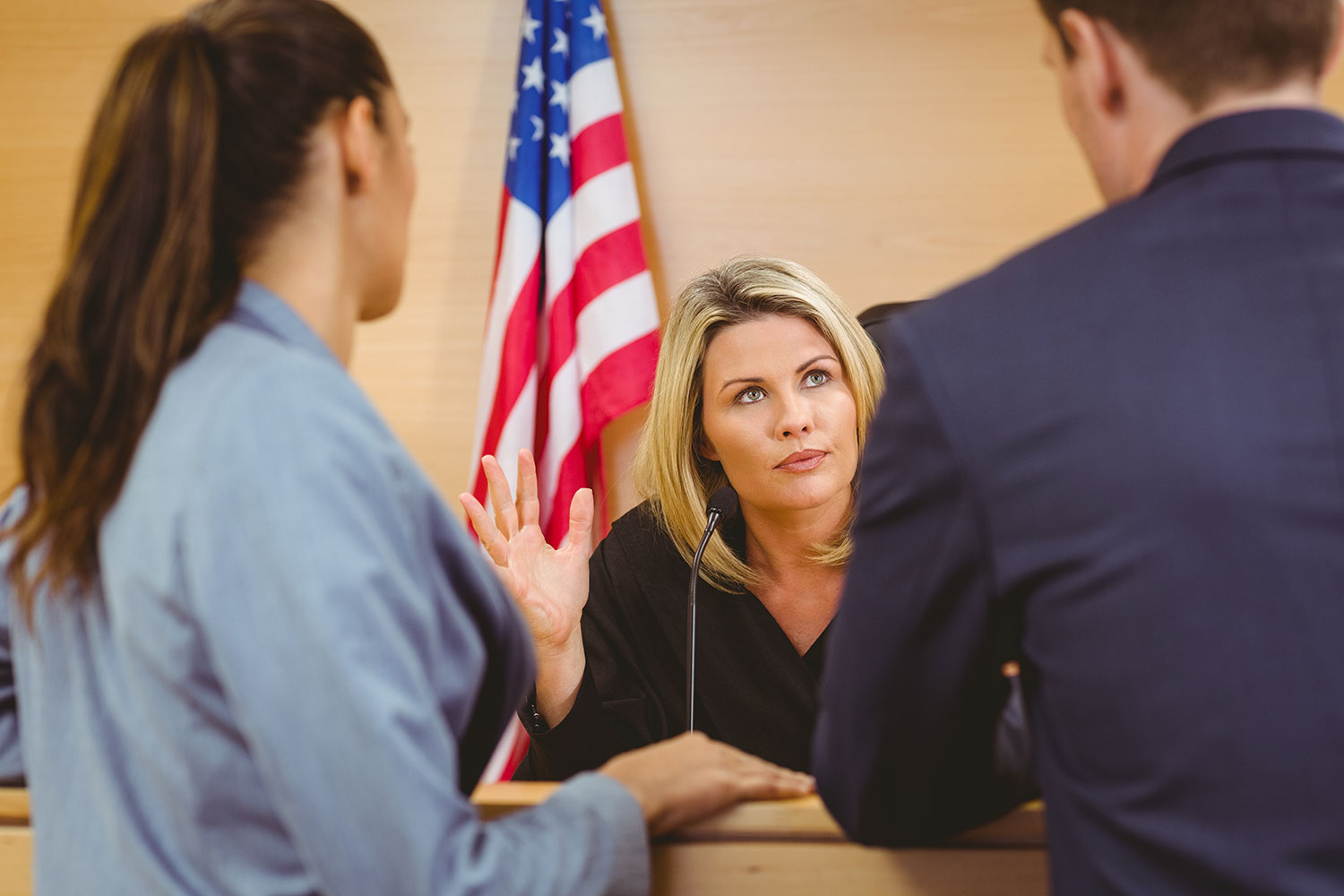 Will a Lawyer Be Provided to Me for My Removal (Deportation) Hearing in Immigration Court?
Removal refers to a court proceeding in which an immigration judge determines whether an immigrant may remain in the United States or must be deported.
Immigrants have a right to counsel in immigration court but they must hire, and pay for their attorney, at their own expense. In contrast, under the Sixth Amendment, criminal defendants who face potential jail time and cannot afford an attorney, must be provided with an attorney at public expense.  The reason for this varied outcome is that "deportation" is classified as a civil rather than a criminal penalty. This is despite the fact that in many cases immigrants in removal proceedings are detained; either due to mandatory detention, or inability to post bond.
The results of the first national study of access to counsel in U.S. immigration courts include the following important findings:
Representation rates are extremely low, especially for detained immigrants.
Nationally, only 37 percent of all immigrants obtained legal representation in their removal cases.
Only 14 percent of detained immigrants obtained an attorney, compared with two-thirds of non-detained immigrants.
Representation rates varied widely by geographic location of the court.
New York City's representation rate for non-detained cases (87%) was 40% higher than that of Atlanta (47%).
Immigrants of different nationalities had very different representation and detention rates.
Mexican immigrants had the highest detention rate (78%) and the lowest representation rate (21%) of nationalities examined. In contrast, Chinese immigrants had the lowest detention rate (4%) and highest representation rate (92%).
Immigrants with court hearings in small cities faced additional challenges in finding a lawyer.
These immigrants were more than 4 times less likely to obtain counsel than those with hearings in large cities (11% in small cities versus 47% in large cities).
Despite the challenges of hiring a qualified attorney, and paying the fees involved, Immigration Court strongly recommends that immigrants facing removal proceedings obtain legal representation. Not doing so may jeopardize your release from detention and your ability to remain in the United States.
For more information about access to counsel in immigration court or to consult about your removal case, please call the immigration attorneys at the Law Offices of Azita M. Mojarad, P.C. at (312) 641-0771.
About the Data
This report analyzes the government's own court records in immigration cases. Using the Freedom of Information Act (FOIA), these court records were obtained from the Executive Office for Immigration Review (EOIR), the division of the Department of Justice that conducts immigration court proceedings. The complete EOIR administrative database included 6,165,128 individual immigration proceedings spanning fiscal years 1951 to 2013. These data were reduced to an analytical sample of 1,206,633 individual removal cases in which immigration judges reached a decision on the merits between fiscal years 2007 and 2012. The analysis set out in this report appears in expanded form, together with a detailed methodological appendix, in Ingrid Eagly and Steven Shafer, "A National Study of Access to Counsel in Immigration Court," University of Pennsylvania Law Review 164, no. 1 (December 2015): 1–91.