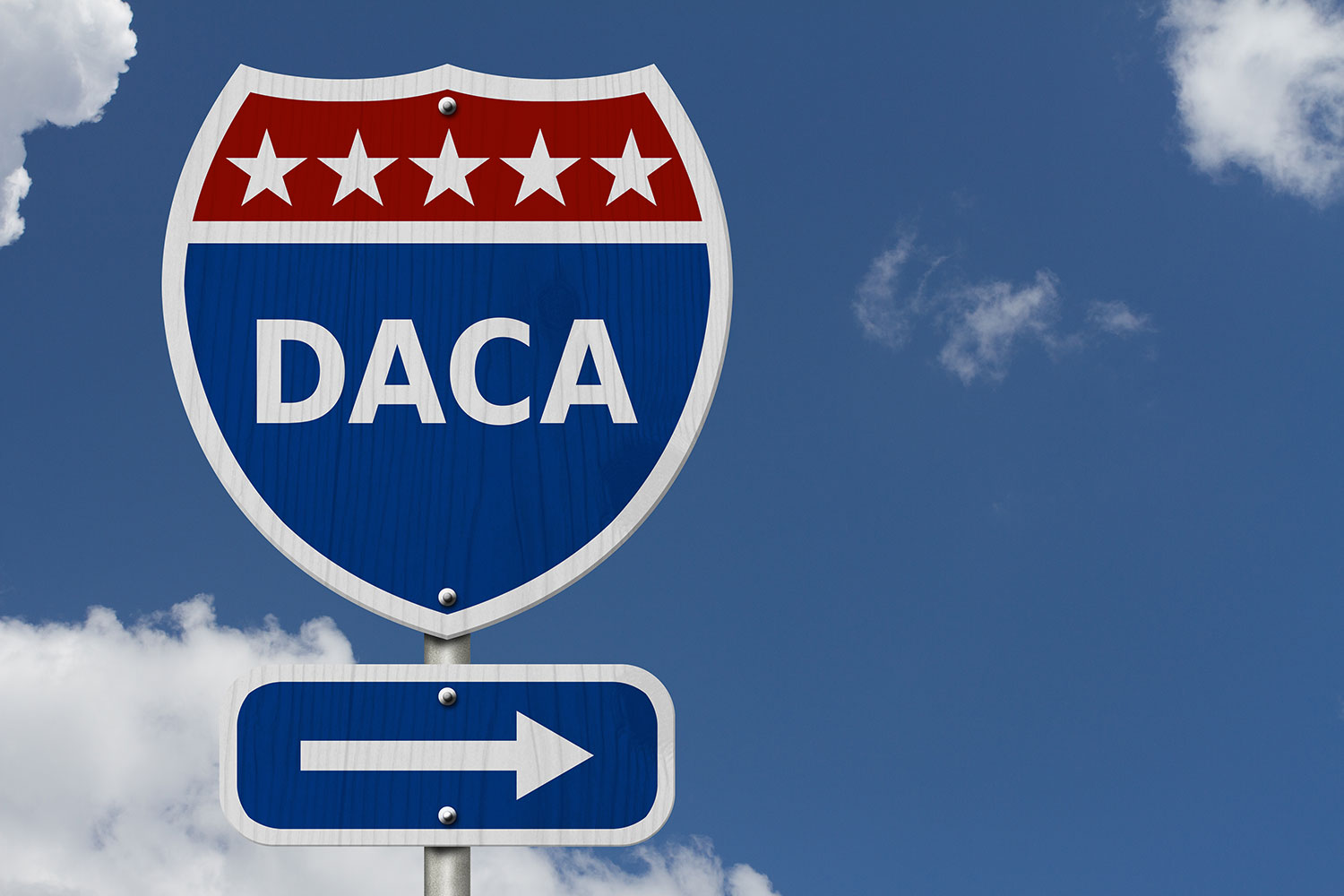 DACA under the Trump Administration
DACA (Deferred Action for Childhood Arrivals Program) is a federal policy that allows certain individuals who entered the United States illegally as children to obtain work permits and protection from deportation. In previous articles we discussed the eligibility requirements for DACA, in addition, to the benefits and protections associated with it.
Although President Trump vowed on the campaign to "immediately" end DACA, to date he has not done so. Instead, he has announced that DACA recipients "have nothing to worry about." At the same time, President Trump's administration has been vague about how it plans to address DACA recipients.
Suspending the DACA program would simply require a memo from President Trump to USCIS. This has left many DACA recipients in a state of extreme anxiety. The following are some actions that DACA eligible individuals and DACA recipients must take to ensure their immigration status in case the program is indeed halted:
What to do if you are eligible for DACA or DACA Renewal
Since USCIS is still accepting and processing DACA applications under existing policy, we recommend that you apply for DACA or renew your current DACA status as soon as possible.
What to do if you already have DACA
Certain DACA recipients are eligible to apply for advance parole (permission to travel outside the United States). Advance parole is available to DACA recipients for humanitarian, educational, and employment purposes.
If you obtain advance parole to travel abroad, your return to the U.S. will be considered a legal admission.  This could be of significant importance because a legal admission may enable you to apply and obtain a green card if you have a U.S. citizen immediate relative (spouse, child, or parent).
Keep in mind that a number of issues; including crimes, fraud, and multiple entries into the U.S. may disqualify you from receiving an advance parole. In addition, receiving an advance parole does not guarantee your safe return as you may be denied entry to the U.S. if you are found to be inadmissible. To increase your chances of approval and to ensure your safe return, consult with an experienced immigration attorney before you apply for advance parole or leave the U.S.
If you are interested in applying for DACA, DACA advance parole, or renewing your current DACA status; or have additional questions, please contact the immigration attorneys at the Law Offices of Azita M. Mojarad, P.C.