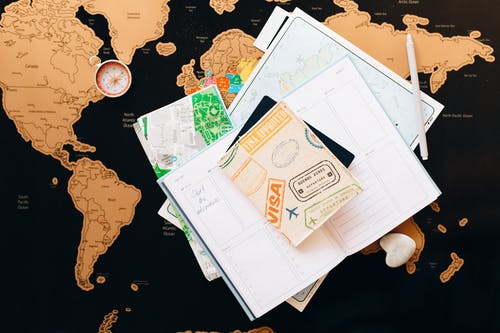 U Visa Policy Updates: Applicants & Qualifying Family Members May Be Eligible to Work and Travel
In a previous article (U Visa – Background and General Information), we explained that U nonimmigrant visas are available to victims of serious crimes who are helpful to law enforcement in the investigation and prosecution of criminal activity.  Congress created the U nonimmigrant visa with the passage of the Victims of Trafficking and Violence Protection Act in October, 2000. The purpose of said legislation was to strengthen the ability of law enforcement agencies to investigate and prosecute cases, while protecting victims of crimes who are willing to help law enforcement authorities in said process.
Until very recently, U-visa applicants were not granted temporary immigration benefits while their petitions were pending. This was inconsistent with the temporary benefits provided to other vulnerable applicants/petitioners, such as Violence Against Victims Act (VAWA) petitioners and/or asylum seekers. For instance, VAWA petitioners are granted deferred action status (protection from removal), may apply for an employment authorization document (EAD) if they have a pending I-485 application, may apply for advance parole (permission to travel outside the United States and return) if they have a pending I-485 application, and even allowed access to certain public benefits while their petition is pending. Asylum seekers may apply for an EAD, may apply for special permission to travel outside the U.S. and return (advance parole), and even qualify for medical benefits in some states.
To address this vast inconsistency, on June 14, 2021, United States Citizenship and Immigration Services (USCIS) announced that it would, at its discretion, grant certain U-visa petitioners; 1) a four-year EAD, and 2) a four year Deferred Action status, while their petitions are pending. This new policy will apply to all U visa petitions that are currently pending and all U visa petitions filed on or after June 14, 2021.
An EAD gives a U-visa petitioner the right to lawfully work in the U.S. while his/her U visa petition is pending, obtain a social security number and obtain a driver's license or State I.D.
Deferred action status provides a U-visa petitioner with 1) temporary protection from deportation; and 2) ability to apply for permission to travel outside the U.S. and return (advance parole).
These recent changes bring U visa petitioners' temporary immigration benefits more in line with the benefits provided to other vulnerable classes of immigration petitioners and/applicants.
If you have questions about the U-visa, or any other immigration matter, please contact our attorneys at the Law Offices of Azita M. Mojarad. Our experienced immigration attorneys stand ready to assist you.