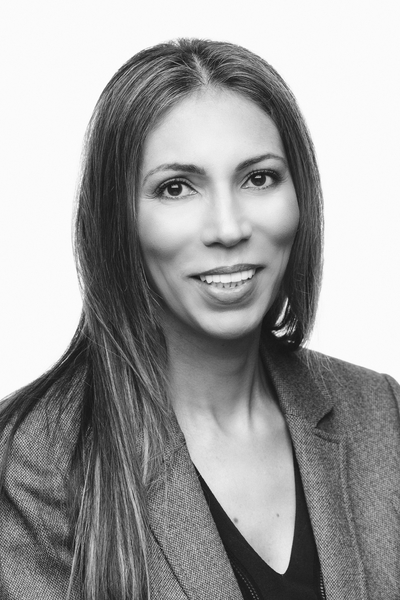 Speaks: English and Persian
Law School:
J.D., Loyola University Chicago School of Law
Business School:
M.B.A, North Park University
Azita founded the Law Offices of Azita M. Mojarad in 2000. She strived to establish a law firm that clients could really trust – a place where the lawyer would step into the shoes of each client to see the situation from their individual perspective. Of course, this is only possible when the lawyer has actually been in those shoes. And Azita has – from applying for asylum to facing removal to being detained to starting a business – she has been there herself. Never shying away from a difficult case, Azita welcomes challenging cases, and thrives in solving legal puzzles.
Azita does not believe in the traditional legal representation in one exclusive area of the law. Nor does she believe in a "general practice" type of representation. What she believes is that many areas of the law overlap and in many instances a lawyer who exclusively practices in one area may fail to recognize unintentional consequences of certain legal actions, fail to recognize available options, or formulate creative solutions. Having the courage to try innovative ideas when clients face nearly hopeless and difficult situations is what sets Azita apart from other attorneys. Regardless of the approach she takes to solve a challenging legal problem, Azita takes full ownership of her work and remains accountable to the client at all times until the case is finalized.
Since no one lawyer can be an expert is all areas of the law, Azita settled for gaining knowledge and experience in more than one area of the law and finding top attorneys she could depend on and collaborate with in others. This novel approach to legal representation provides her clients with the advantage of getting the best of both worlds: working with an attorney they trust without sacrificing obtaining exceptional and cutting-edge legal services.
Whether professionally or personally, Azita is fiercely loyal. This is especially the case with regard to her clients. When she says she will do something, she just does it. It is as simple as that. No excuses, no delays, and certainly no half-measures. This dedication is why former clients routinely return to Azita when new legal needs arise. They refuse to go to another lawyer, even when another lawyer may exclusively practice in the new type of legal matter that the client seeks assistance with. Loyalty to her clients has driven Azita to develop her knowledge of other areas of law so she can assist them with new matters. One critical benefit of this is that it allows her to analyze legal problems through a different lens, allowing her to find creative solutions to tricky legal puzzles. Having her clients' best interests at heart and recognizing that some cases do require a lawyer who specializes in a certain legal field, over the years she has also made close alliances with exceptional and seasoned attorneys who exclusively handle cases in a certain legal field. Her collaborative approach of working with these experts creates a team approach which allows the firm to provide clients with first rate advice and powerful results.
This type of interaction with returning clients has led her to gain a wealth of knowledge and experience in various areas of the law. For over 20 years, Azita has helped thousands of clients with their immigration needs, including asylum, citizenship, deportation/removal, employment visas, family immigration, green cards, VAWA, and other matters. With her collaborative approach of teaming up with top rated attorneys who specialize in other matters, she has also been able to assist clients with legal needs in other areas of the law, including business law matters, family law and divorce, and criminal defense.
Professional Organizations: