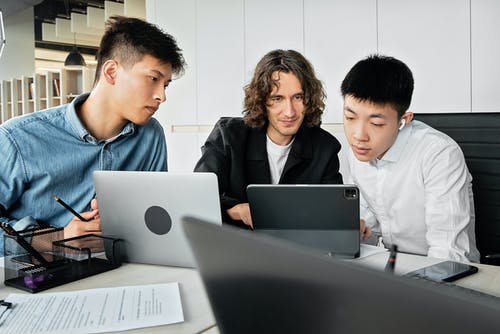 Can I Still Apply for DACA Renewal?
Deferred Action for Childhood Arrivals Program (DACA) is a federal policy created in 2012 that allows certain individuals who entered the United States illegally as children (Dreamers) to now live and work legally in the United States and avoid deportation.
In a previous article (Deferred Action for Childhood Arrivals Program "DACA") we discussed the eligibility requirements for initial and renewal DACA requests, in addition to the benefits and protections associated with DACA status. We also discussed the current state of DACA and advised that on July 16, 2021, a Texas district court judge held that the DACA policy is illegal. The ruling is on appeal.
I Currently Have DACA Status – Can I Apply for DACA Renewal after July 16, 2021?
Yes. The court order did not change the filing process for DACA renewals.
How Early May I Apply for Renewal?
USCIS recommends that you file your renewal request 120 to 150 days before the expiration of your current DACA validity period.
What if I file my renewal before 150 days?
There is no clear guidance on this matter, but thus far USCIS has been accepting DACA renewal filings but is holding them for the 150-day mark to begin processing the requests.
I had DACA but it has expired for less than a year – Can I still apply for renewal?
Yes, if your DACA has expired for less than a year, you are still eligible for renewal.
You should file your renewal request without delay to avoid the one-year period, which would make you ineligible for renewal.
Keep in mind that if your DACA expires before USCIS approves your renewal request, you do not have DACA status or employment authorization for the period between the expiration of your prior DACA and the start of your new period of DACA.
I had DACA but it has expired for more than 1 year, can I still apply for renewal?
If you let your DACA expire for more than one year, you will no longer be eligible for renewal. Instead you will need to submit an initial (first-time) request for DACA. As we had advised, USCIS can accept initial DACA requests, but it is prohibited from processing them while the Texas federal court order remains in effect. This means that you will be issued a receipt notice, and your payment will be accepted. However, your request will not be further processed, in compliance with the Texas court order, unless the law should change or the appeal of the Texas ruling is successful.
If you currently have DACA it is critical that you renew your status in a timely manner to protect yourself from deportation and maintain your work authorization. The current Texas court order makes it even more critical that you do so. The alternative could be losing your DACA status permanently, along with all the protections and benefits associated with it.
If you are interested in applying for DACA, DACA renewal, or have additional questions, contact the immigration attorneys at the Law Offices of Azita M. Mojarad, P.C.